Monthly Archive for June, 2008
I can has teaser screenshots?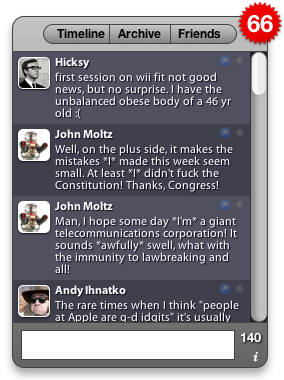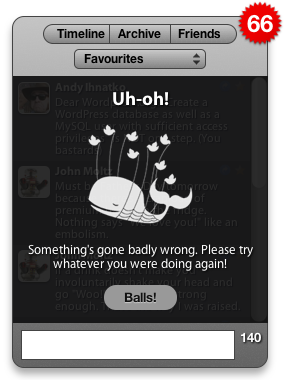 How do you check Google Reader? Maybe you just load the page in your browser, or have a separate application, or an item in your menubar?
Say hello to gRead, a Google Reader widget for Dashboard which automatically checks your account for new items and links you straight to them from Dashboard. If you've got Growl installed, it'll check while Dashboard is hidden and send you notifications about new items! You can even choose between a badge and colour coding to let you know about new content. Thanks go to Sam for the idea, critique and some artwork for gRead.

Surely this is the most convenient way to check Google Reader yet?! And best of all, it's completely free. Check it out now and let me know what you think.